7
Lamborghini Athon
1/43 by White Box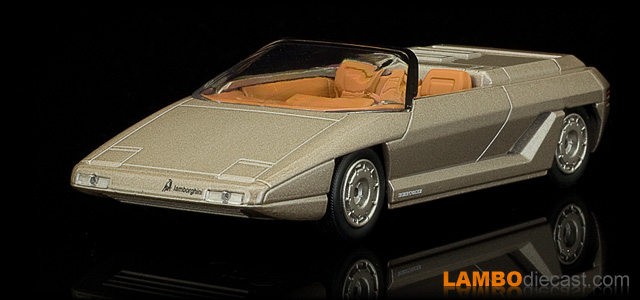 Back in 1980 Bertone created the Lamborghini Athon concept to be shown at the Turin Auto Show, this is the 1/43 scale model from White Box
Lamborghini Aventador LB-Works
1/18 by GT Spirit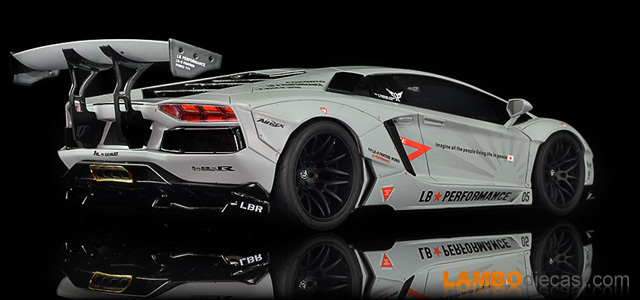 The amazing looking, fighter grey Lamborghini Aventador LB Works, Liberty Walk wide body kit created in 1/18 scale by GT Spirit
Lamborghini Aventador LP750-4 Superveloce
1/64 by Kyosho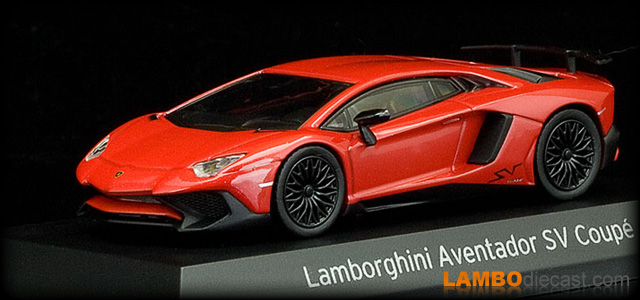 These 1/64 scale models from Kyosho can hardly be called toy, these are nicely detailed collector's items, like this Rosso Bia Aventador Super Veloce
Lamborghini Centenario LP770-4
1/18 by Maisto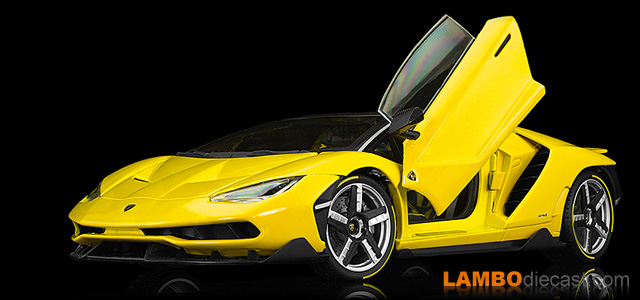 The limited edition Lamborghini Centenario might not be affordable for many of us, but this Maisto Exclusive Series 1/18 scale model looks really good too.
Lamborghini Countach Evoluzione
1/43 by White Box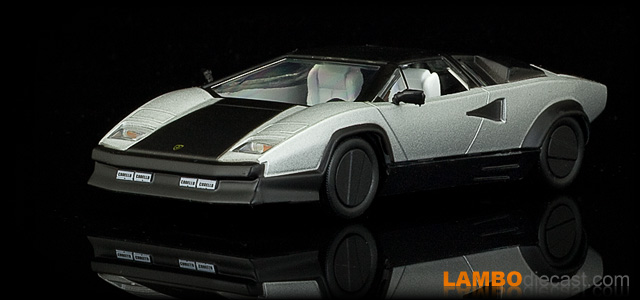 The 1987 Lamborghini Countach Evoluzione was a test bed for a composite chassis car, the Bull of the future.
Lamborghini Countach LP500S
1/18 by Kyosho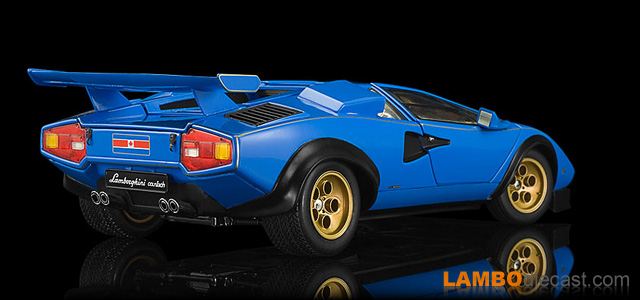 Kyosho actually released a second, slightly modified version of the blue Lamborghini Countach LP500S Walter Wolf in 1/18
Lamborghini Diablo Roadster
1/43 by White Box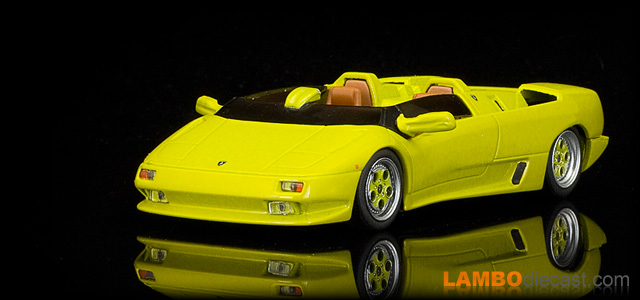 Back in 1992 Lamborghini presented a prototype for the Diablo Roadster, more of a Speedster with the low windshield.
Lamborghini Huracan Performante
1/24 by Jada Toys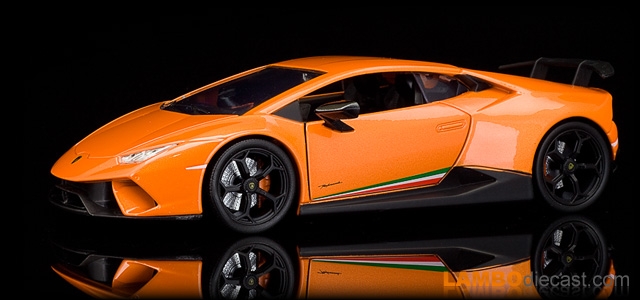 The first model of the Lamborghini Huracan Performante in my collection, a nice 1/24 scale model made by Jada Toys
Lamborghini Miura P400S
1/18 by Kyosho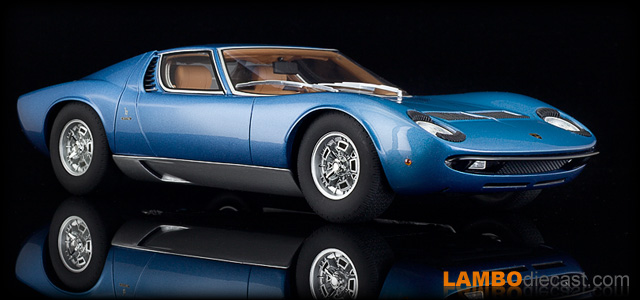 The Lamborghini Miura S in 1.18 scale made by Kyosho and finished in a very nice blue metallic over a brown interior.
Lamborghini Murcielago LP640
1/43 by Minichamps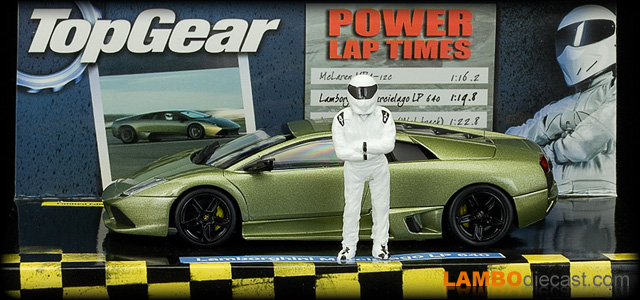 The very special Verde Draco shade on the Lamborghini Murciélago LP640, this model is from the Minichamps Top Gear Power Lap Times series.
Lamborghini Murcielago R-GT
1/32 by Ninco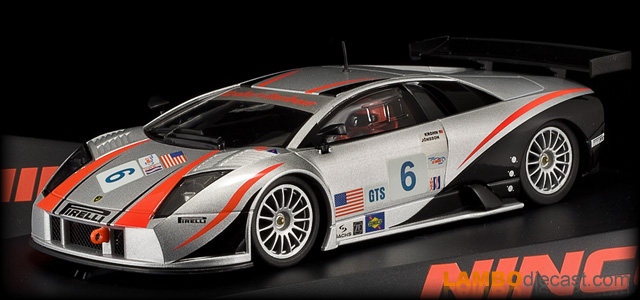 This 1/32 scale Lamborghini Murcielago R-GT from Ninco can actually be driven on a track, a slot car track that is.
Lamborghini Murcielago R-GT
1/32 by Ninco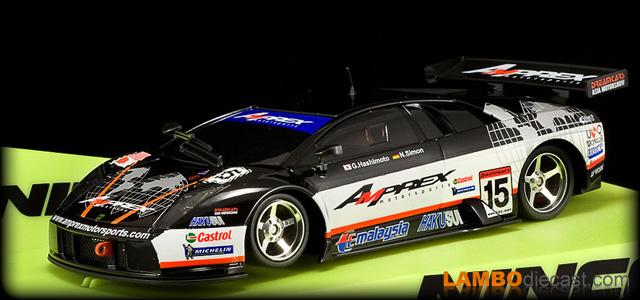 An impressive Lamborghini Murcielago R-GT race car in Amprex livery, 1/32 scale from Ninco
Lamborghini Tractor R3 EVO 100
1/32 by ROS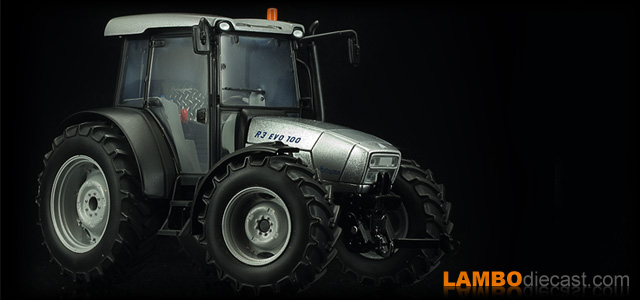 The Lamborghini R3 EVO 100 tractor is a smaller version of their large R8 model, but it is still a real Lamborghini
Lamborghini Veneno LP750-4
1/18 by Kyosho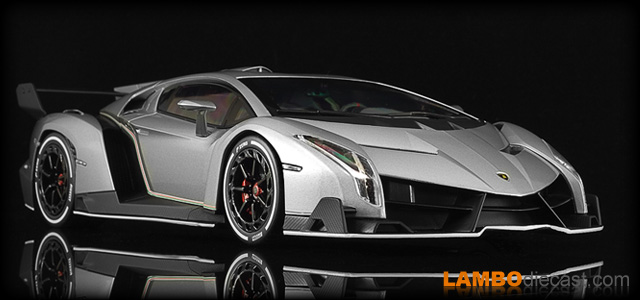 In real life, there are three Lamborghini Veneno sold to the public, the Rosso, the Verde and this Bianca with the white livery, finally Kyosho made a scale model for it.
Lamborghini Veneno Roadster
1/64 by Kyosho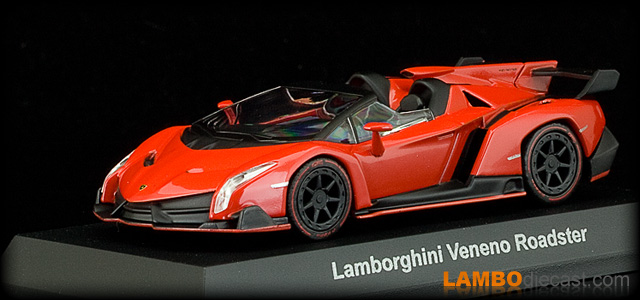 I love the Lamborghini Veneno Roadster in this red shade, so when I saw this 1/64 scale model from Kyosho I just had to add it to my collection.