| | |
| --- | --- |
| 127 items listed | Page : 1 2 3 4 5 6 7 8 9 |
red
Lamborghini Diablo 2wd
1/64 by Hotwheels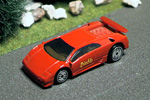 A mere toy, but this Diablo sure looks nice ... made by Hotwheels
Lamborghini Diablo 2wd
1/87 by Unknown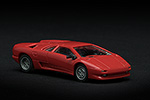 The Lamborghini Diablo in classic red and small 1/87 scale
Lamborghini Diablo GT
1/43 by Kyosho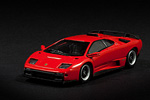 The Lamborghini Diablo GT was the limited edition street legal version of the GTR race car, this red 1/43 model by Kyosho is really amazing.
Lamborghini Diablo Roadster
1/18 by AUTOart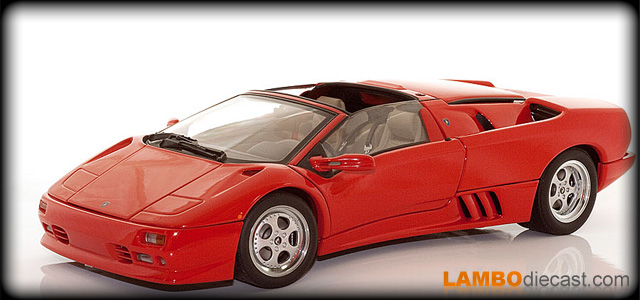 AutoArt was among the first to offer a scale model of the highly successful Lamborghini Diablo VT Roadster, and today is still the only one that offered a 1/18 model.
Lamborghini Diablo Roadster
1/43 by Minichamps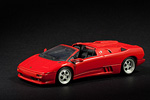 Personally I really like the Lamborghini Diablo Roadster, especially in this red shade. This 1/43 scale model was made by Minichamps.
Lamborghini Diablo Roadster
1/43 by Provence Moulage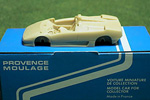 A very rare 1/43 resin kit made by Provence Moulage on the Lamborghini Diablo Roadster prototype.
Lamborghini Diablo SV
1/64 by Kyosho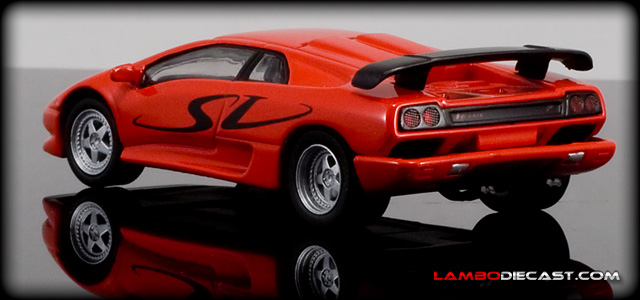 A very small model, but highly detailed, this red Lamborghini Diablo SV (pre-1999 model) has been reproduced in 1/64 scale by Kyosho. Note the SV scripting on the side.
Lamborghini Diablo VT
1/24 by Fujimi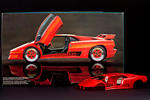 Remember the impressive Lamborghini Diablo by Koenig Specials, well Fujimi made a 1/24 scale plastic kit on it.
Lamborghini Gallardo LP560-4
1/43 by Mega Bloks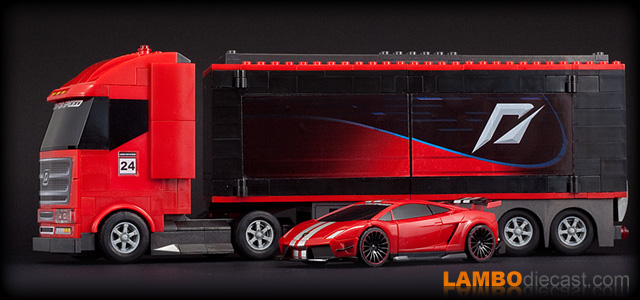 This Gallardo LP560-4 / Super Trofeo is part of a larger kit from Mega Bloks, still I just had to add it to the collection, it is simply amazing.
Lamborghini Gallardo Super Trofeo Stradale
1/18 by AUTOart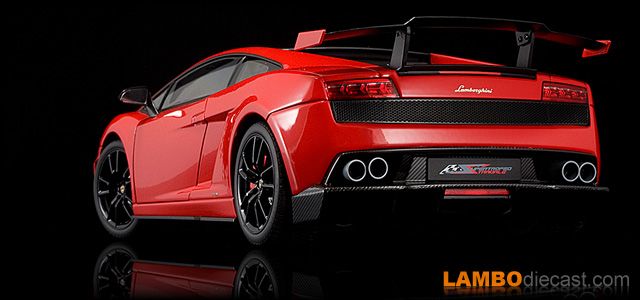 When this amazing red Lamborghini Gallardo LP570-4 Super Trofeo Stradale or STS came out in 1/18 scale from AutoArt I knew I just had to add her to my collection.
Lamborghini Huracan LB-Works
1/18 by AUTOart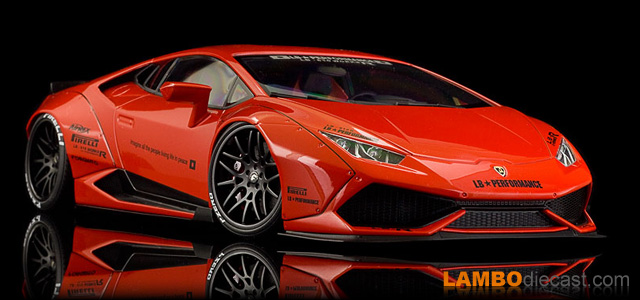 A 1/18 scale model of the Lamborghini Huracan LB-Works wide body has been around for a while, but until AUTOart came out with their version I didn't add it yet.
Lamborghini Huracan LP610-4
1/18 by Kyosho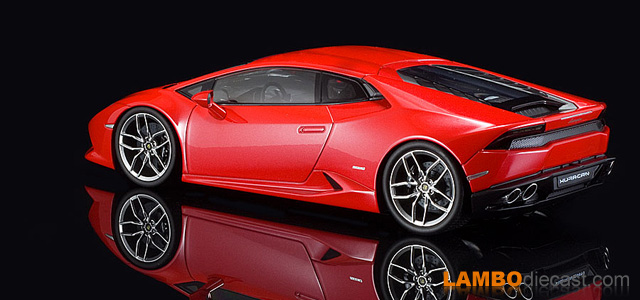 Another sealed model from Kyosho in 1/18 from their Ousia series, closed bodyshell diecast models ... this is the red metallic Rosso Mars version of the Lamborghini Huracan LP610-4
Lamborghini Huracan LP610-4
1/18 by Welly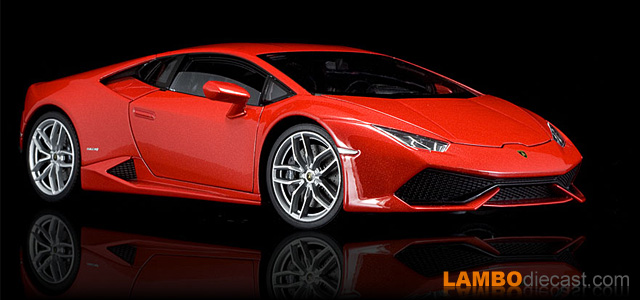 Welly has some really nice models in their 1/18 scale line up, this NEX series Lamborghini Huracan LP610-4 in red looks amazing
Lamborghini Islero 400 GT
1/43 by Ixo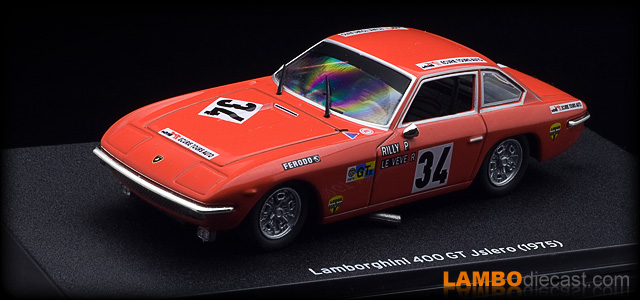 A very nice 1/43 scale model of a unique Lamborghini Islero, the one entered into the 1975 edition of the 24d de Mans.
Lamborghini Jalpa P350
1/43 by Minichamps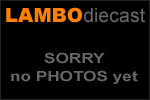 The Lamborghini Jalpa might not be the most known model, but back in the days of the Countach this was the V8 open top counterpart.
| | |
| --- | --- |
| 127 items listed | Page : 1 2 3 4 5 6 7 8 9 |