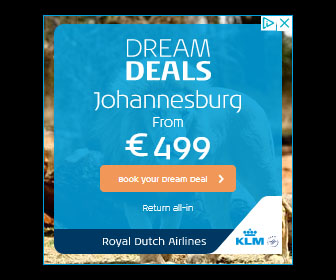 Back in March 2013, all the hypercars from Ferrari, McLaren, and Porsche seemed like toys compared to the Lamborghini Veneno, a car that looked more like a LeMans race car than a street car, and still, the Veneno is fully street legal ... Lamborghini their exclusive 50th-anniversary model on the chassis of the Aventador ... only 3 to be built with an MSRP of €3,000,000 before taxes ... and all of them sold out before the public even got to see the car, in fact, the three lucky owners didn't even see what they had bought, but still, a 10% deposit was required to secure one of these Veneno.
A lot of attention was captured by the Lamborghini Veneno LP750-4 when she was unveiled during the 2013 Geneva Auto Show on March 4, while some criticised the look of this new Bull, she had to be seen in real life to really appreciate, and admire her ... Lamborghini showed Veneno nr 0 at the show, with a red livery ... the customer car would be called the Veneno Rosso and was sold to Antoine Dominic, owner of Lamborghini Long Island (he added a white Veneno Roadster to his collection later), the first Veneno to be delivered to her owner would be the Veneno Verdo, bought by Kris Singh, a resident of Miami at the time ... to this day he still drives his Veneno on the open road, it is without a doubt the Lamborghini Veneno with the most miles on her in the world.
The third, and final Lamborghini Veneno made is the Bianca, of which Kyosho decided to release a model from in their Ousia series, in real life this specific Veneno has a rather special history ... rumor has it the original buyer, a collector from the Middle East paid the deposit, and before taking delivery asked the factory to cancel his order ... if in the end, he lost his deposit, or he did take delivery and put her up for sale immediately isn't known for sure, but once finished the Veneno Bianca ended up in Geneva before being sold to Hong Kong ... today the Veneno Bianca is believed to reside in China.
The scale model
At first I bought the Veneno Rosso in 1/18 scale from AUTOart, at €200, she was most expensive AUTOart in my collection at that time, and I loved it, an exact replica of the 2013 Geneva show car, and the one that has been kept by the factory (they did modify it later on, but the AUTOart model is a near perfect replica of the show car), later on Kyosho released their 1/18 model in the Ousia series, a new, sealed diecast model series with decent details, but nothing close to AUTOart naturally ... and that also reflected in the price, usually less than €100.
But I wasn't really interested in adding a second Veneno Rosso to my collection (mind you that Kyosho also released a sealed resin model of the Veneno in a partnership with MR, at a price of €499) ... much to my surprise Kyosho released the Veneno Verde in the Ousia series too, now that one I was interested in, but I didn't buy it straight away ... I can't usually just buy any Lamborghini model that comes out, and at that time I had other models that took priority.
My gamble paid up in the end, it seemed the Veneno Verde didn't sell too good, and it didn't take too long for the price to drop significantly, I think it was initially listed at €89 but by the time I bought her in early 2016 I only paid €50 for her, which is a great price for this model.
I had seen Kyosho released the Veneno Roadster too, I bought their show car replica finished in Rosso Veneno, but they also did an orange one ... with white livery, and as I was thinking about buying a second Veneno Verde and an orange Veneno Roadster to create a Veneno Bianca ... Kyosho released it on their own, they must have been thinking the same way I did, I want the third Veneno, the Veneno Bianca.
Again, I didn't jump into buying this new Ousia Veneno ... I waited, and waited ... and low and behold ... she got on sale, I paid €60 for the Veneno Bianca, a bit more than the Veneno Verde, but still an incredible deal.
As I already mentioned in my review of the Veneno Verde, these Kyosho Ousia models aren't the greatest, the grilles are closed, the headlights and taillights look a bit strange, and the carbon fiber that has been used throughout the Veneno exterior has been replicated as a pattern in the plastic by Kyosho, not the best idea.
Every detail on these Kyosho Veneno is there, but a bit less detailed compared to the AUTOart version, but since the latter only made the Veneno Rosso, if like me you would like to add the Veneno Verde and Veneno Bianco, there just is no other option that these Kyosho models.
Bottom line
I simply had to add this Veneno Bianca to my collection, I now have a 1/18 scale model of all three Lamborghini Veneno that exist in the world. But there are a few details that Kyosho got completely wrong with this latest version ... in real life the Veneno Bianca has white brake calipers and red center locks ... but this Kyosho model comes with red brake calipers and red center locks ... that's a mistake.
A second mistake ... the seats and exterior rear view mirrors ... when Lamborghini delivered the Veneno to their customers, they installed Aventador style seats and rear view mirrors, not those found on the Geneva Show Car ... because the latter weren't street legal. The Veneno Bianca retained these, but the Veneno Verde was modified by Kris with the original seats and mirrors ... inside the Kyosho scale model the special sport seats can be seen and the rear view mirrors are those from the show car ... I personally prefer this, but it isn't real, and that's a shame.
Originally released in July 2016.
our RATING
| | | |
| --- | --- | --- |
| Exterior | | 7/10 |
| Interior | | 5/10 |
| Engine | | 4/10 |
| Accuracy | | 7/10 |
| Overall rating | | 7/10 |
Original price on February 2, 2017 : € 60