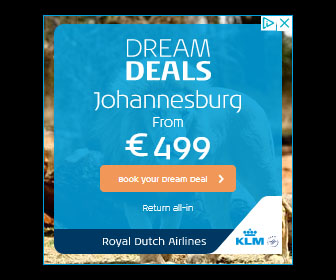 If you want to add a nice 1/18 scale model of the Lamborghini Diablo from the Nineties to your collection you are bound to be looking at AUTOart models on the second-hand market, there are still BNIB, Brand New In Box models to be found today, more than 20 years after these were initially built ... but it takes patience and money to acquire those.
I was fortunate enough to be collecting already when AUTOart released the Lamborghini Diablo VT Roadster so many years ago, I managed to buy the classic Diablo Rosso shaded one when these were new, even back then these AUTOart were expensive ... but lately, prices went through the roof for these sought after Diablo models, and the reason why is simple ... even being more than two decades old the AUTOart Diablo models are amazingly detailed and rarely show paint defects.
Today the scale car collecting scene has changed a lot, and more and more manufacturers are releasing sealed diecast and sealed resin models, nothing opens on these, but it will allow you to get hold of some Lamborghini models that have never been seen before ... Looksmart is preparing to release just about every Diablo model made in 1/18, including the Diablo VT Roadster ... in the original form with the pop-up headlights and in the MY1999 shape with the fixed headlights ... these sealed models will be around €200 each, however.
It took me years of patience to finally add one of my holy grails to the collection, the black Lamborghini Diablo VT Roadster, in 2012 I was able to find one for a normal price, so I didn't hesitate to buy it, and I still admire it today ... but one shade was missing from the series ... AUTOart also released a yellow one with a black interior, and while I wasn't actively searching for this one I kept an eye out for it ... just in case.
Today I'm able to add the third and final shade on the 1/18 AUTOart made Lamborghini Diablo VT Roadster to my collection, the Super Fly Yellow, or Giallo Fly as they call it in Italy, and I have to admit she looks really good in real life, normally I'm not really a fan of yellow Diablo but somehow this shade works on the Roadster version.
When looking at this new addition I was reminded of the fact the doors on these older AUTOart just have no intention of staying open, it just didn't work back in then ... today AUTOart fits springs to keep the doors on the Aventador open, but on these Diablo and early Murciélago models from AUTOart the doors just come down ... it did put a smile on my face.
The yellow paint does show a few differences on the different panels, that is a known fact about yellow paint and mixing metal and plastic parts on a scale model, their Diablo VT 6.0 in yellow has the same issue, and if you put both models next to each other you will notice the yellow shade on this Roadster is a bit cooler compared to the Giallo Orion used on the Vt 6.0.
I'm still really ecstatic about adding this third and final shade to my collection of 1/18 Lamborghini Diablo VT Roadster models, and when Looksmart comes out with the MY1999 version of the Roadster I will try to add that one too ... these classic Diablo are still looking great parked side by side.
our RATING
| | | |
| --- | --- | --- |
| Exterior | | 9/10 |
| Interior | | 8/10 |
| Engine | | 6/10 |
| Accuracy | | 9/10 |
| Overall rating | | 9/10 |
Original price on February 2, 2017 : € 88