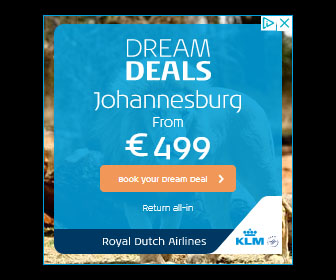 I must admit I wasn't expecting this one from Norev, a new shade on a model they released a while ago. Remember the white Lamborghini Gallardo LP560-4 Spyder with the chrome Cordelia wheels? Well this is the same car, but now finished in bright yellow and riding on black wheels … and this little detail completely changes the look of this Raging Bull.
I have to be honest, I don't really like the Cordelia wheels, especially not in bright chrome, they look too aftermarket on the Gallardo, I do understand some people like them better than the original five spoke monoblock wheels, and I accept that, but for me they look out of place, I would actually prefer the Superleggera wheels … both the old ones and the new ones, I'm sure if you pay enough you can order them on the Spyder in the Ad Personam program.
But back to this new yellow edition, as said with the black wheels you don't notice the cross spokes as well, and they do look right on this bright shade, normally I'm not a fan of really black wheels, I would prefer dark gun metal or titanium over black, but for some strange reason this Spyder can get away with them.
On the white car Norev used a two tone interior, black and white, and I really liked that, on this new yellow shade Norev installs a full black interior, more intimidating, but also a bit more bland looking in my opinion … putting yellow in it would probably be too much actually, I would go for a touch of color if I would order a yellow Gallardo Spyder, but somehow I guess black and yellow would be a bit over the top in the end … perhaps using yellow stitching on the black leather combined with Alcantara … now that would be an idea, but putting that in 1/18 scale could be a bit too much to ask from Norev.
Don't get me wrong, these Norev models aren't that bad, especially if you take into consideration they are less than half the price of the AutoArt models … and to make things even worse, AutoArt doesn't even have a Gallardo Spyder in their line up.
Talking about AutoArt, I must admit the Cordelia wheels look so much better on AutoArt's LP560-4 model, those on the white Norev made Spyder are too chromed, however the black ones on this new yellow shade put everything right again … they look perfect.
The only thing I really don't like about the Norev Gallardo model are the grilles on the outside, these are not actual open grilles but more the design of them printed on clear plastic, now that's just not done these days anymore I feel, I wouldn't be too surprised it would only be marginally more expensive to have real plastic grilles with open parts, they don't even have to be metal for me … but a print on some plastic, that's just too bad if I'm honest.
While being at the rear of the car, take a look at the quad exhausts, they look like they could emit some thundering V10 soundtrack any time now, also the taillights are near perfect scale replications of the real deal but Norev didn't pay attention when it came to creating the rear view camera mounted in the adjustable rear wing of the Gallardo … a small dot, is that all ?
Looking at the side we find some nice disc brakes behind the black wheels, there are even glossy black calipers to be found, just like on the real car … perhaps yellow calipers would be nice, but I can live with black too, the discs look the right size and the tires mounted on the black wheels look correct too, really good job Norev, more so if you take into account the just plain wrong looking wheels on the earlier Gallardo models made by Norev.
The new LP560-4 front is also nicely done by Norev, the grilles in the front bumper are also printed on plastic, but I've been there already, so no need to go back into these, other than that it looks about right which completes the look at the outside … Norev just about nailed it here.
Now the interior, another nicely executed work by Norev, the dials are there, the switches look nice, they even put a Raging Bull logo on the nav screen while between the dials you can see the driver's door open … so we'll have to display it with that door open now won't we ?
No kidding, I really like the Norev interior on this yellow Gallardo LP560-4 Spyder, the only small nitpicking I could do is the fact they molded the 'stitching' on the seats a bit rough, they are too large for a 1/18 model … but that's it honestly, everything else is very nicely made.
And don't forget, Norev is about the only make that actually supplies a nice roof with these Spyder models, I must admit a Gallardo Spyder needs to be enjoyed open, but having a scale model with the roof up is a really nice addition.
So is this new Norev worth getting ? If you already own the initial white release I would think about it to be honest, sure this yellow is nice, especially with the black wheels, but what does it add that we don't already have on the white one … nothing to be honest, it is just another shade.
For me this is reason enough to add it to my collection, the fact it rolls on glossy black wheels only fortifies the reason to get it, but I can imagine not everybody is as fanatic as me when it comes to adding new Lamborghini scale models.
our RATING
| | | |
| --- | --- | --- |
| Overall rating | | 8/10 |
Original price : € 45