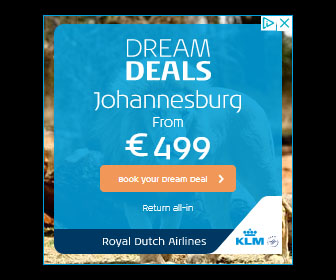 If we can count on one model maker to present a new Lamborghini model soon after it is unveiled it sure is MR Models. If you take a look at their 1/43 scale models they are mostly ready by the time the actual car is unveiled.
Only downside with MR Models might be the price, you must admit they are quite expensive, but you get a lot of detail and most of the time a limited, numbered production run in return ... and this larger 1/18 scale model of the Lamborghini Reventon Roadster is no exception to this rule.
MR will only build 399 of these amazing cars, each with a numbered certificate ... the one on this page is number 47 of the production run, a very early one as I pre-ordered it months ago in Germany.
When it finally arrived I was impressed, a massive cardboard box was delivered ... filled with shipping material and somewhere in the middle the well known black MR box inside some bubble-wrap ... at least the packaging was up to specs on this one !
Opening the stunning matte black box for a 1/18 MR model is always somewhat of a special moment ... at least for me it is, these models carry some hefty prices, and I'm not used to spending so much money on a scale car, so I always have shaky hands when I do get hold of one ... and I sure wasn't disappointed with this one.
I have seen the Reventon Roadster at the IAA Frankfurt in 2009, so I know what it looks like in real life ... and MR made an amazing job converting it into a 1/18 scale model, the color is correct, it is actually a bit lighter than the 'normal' Reventon, just like the real car, and there isn't a serial number between the seats ... again correct when compared to the real one.
The only minor negative thing I could say about an MR model in general is the fact it's a sealed body, but you know that in advance, so I don't feel like you should make a big deal out of this, you either accept it or you don't ... for the detail and value of these models I gladly accept it.
Just take a look at this 1/18 interior, everything is there, there is even a map displayed on the built in navigation system, the dashboard cluster is in the 'fighter plane' mode and the small paddles behind the steering wheel look like you could put it in gear at any time.
The back of the seats are covered in scaled down carbon fiber, as is the special 'arrow' construction on the engine cover, which is fitted with glass sections so you can get a peak at the amazing looking engine underneath it ... the attention to detail is amazing, as usual with MR by the way.
If you look very close you can see the Raging Bull crest on the headrests and the Reventon scripting on the doors, all very nice and they all add up to an incredible overall look and feel of an awesome model that deserves it's place in a Lamborghini collection.
If you have some patience I'm sure other makes will present their version of the Reventon Roadster, but the MR will keep it's special place among collectors, because of it's high price it isn't easy to get hold of one, and this isn't made any easier because of the limited production run, when you look at the normal Reventon from MR you know where this Roadster version is heading, prices for the original MR Reventon 1/18 are reaching unseen heights (I've seen some being offered for up to $1,000 !) and this one was made 500 times while this Roadster edition will only be built 399 times, so it's an instant collector's item, that's for sure.
But that's not why we buy these scale models now is it ? I for one collect these to show in my living room or on my desk, not with the idea of selling them for a profit, but to enjoy them for as long as possible, models like this are not meant to be kept in their box, they deserve to be admired daily, and that's exactly what I do, each evening I take a look at a large part of my collection that's nicely tucked away behind glass in my living room ... out of reach of the kids naturally, these are not toys.
Bottom line : should you get it ? I would say yes, if you can afford it when you locate one. However if you have some patience I'm sure you'll be able to get an AutoArt or Mondo Motors version for a lot less money, and with opening doors en engine hood while this MR stays locked up forever.
Will these latter once become a collector's item ? I doubt it, with the numbers AutoArt is producing now I doubt they will turn into models like the Murcielago 40th or the Diablo GTR ... which do command very high prices these days compared to when they were actually available on the market ... but these days I don't think AutoArt will limit their production like they used to do in the past.
our RATING
| | | |
| --- | --- | --- |
| Overall rating | | 10/10 |
Original price : € 365