LAMBOdiecast is constantly updating the selection of Lamborghini scale cars and books we have online, here we list our latest additions to our personal collection, ranging from true collector's items, books, magazines, as long as it is related to Automobili Lamborghini SpA we will add it to our collection of model cars, books, factory brochures and official press kits.
36 books with 251 photos online.
most recent BOOK REVIEWS
Lamborghini Urus: Der Supersportwagen unter den SUV
Written by Matthias Pfannmüller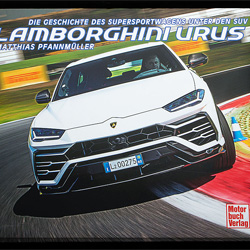 A book specifically about the impressive Lamborghini Urus, written by none other than Matthias Pfannmüller, with tons of rare photos, mostly in color.
Lamborghini Countach
Written by David Thirion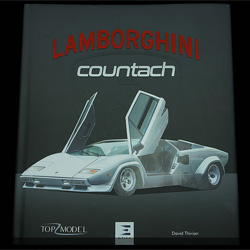 Despite the fact, the last Countach was built over 30 years ago, this is a brand new book published in 2019 on this legendary V12 from Sant'Agata
Lamborghini Murcielago
Written by Thillainathan Pathmanathan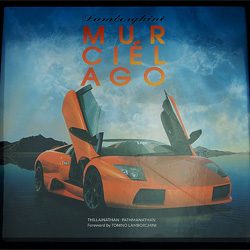 The first book to be published on the Lamborghini Murcielago, the successor to the legendary Countach and predecessor to the current Aventador.
Lamborghini Where Why Who When What
Written by Antonio Ghini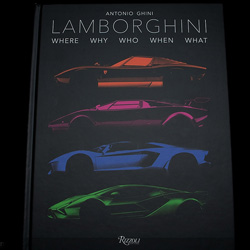 A very nice, recent book on Lamborghini featuring many factory official photos
Lamborghini Diablo
Written by Jurgen Lewandowksi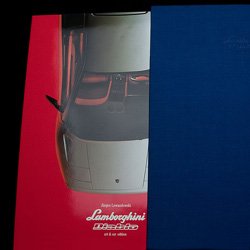 A very special book on the Lamborghini Diablo, only 2,500 were ever printed, mine has number 1924, comes inside a slip case.
Lamborghini Supercars 50 Years
Written by Stuart Codling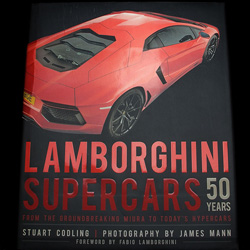 A nice, complete guide on Lamborghini models, foreword by Fabio Lamborghini with photos by James Mann
Lamborghini Catalogue Raisonné 1693-1998
Written by Stefano Pasini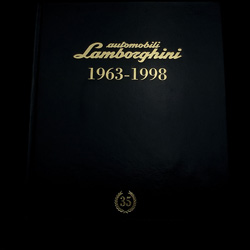 This is the special edition for the 35th anniversary, leatherbound and limited to 100 units only, mine is nr 33
The complete book of Lamborghini
Written by Pete Lyons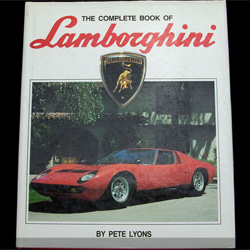 This was one of the first books on Lamborghini I ever bought, and it's a great piece of history despite being published over 30 years ago.
Lamborghini Supercars from Sant'Agata
Written by Anthony Pritchard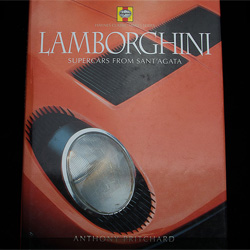 A really nice book on Lamborghini in general going from the founding in 1963 right up to the Murciélago and Gallardo line up, lots of photos and facts
Lamborghini
Written by Jean-Marc Borel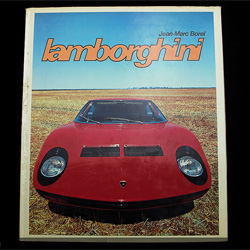 This actually looks like a book on Lamborghini, written by Jean-Marc Borel, that was published by Lamborghini themselves back in 1981